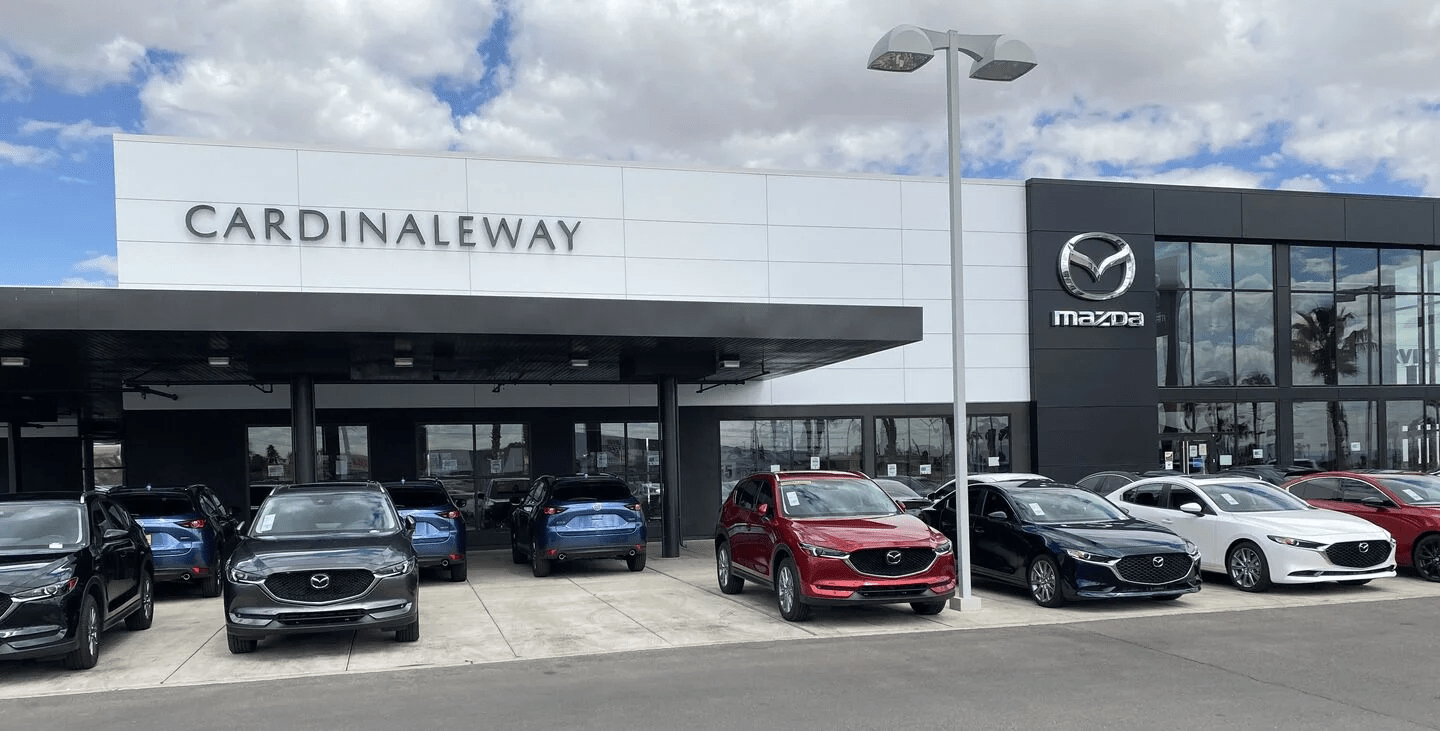 EVER THOUGHT "I WANT TO BUY A MAZDA, WHY SHOULD I?"
When it comes to shopping for your future vehicle, things can get a bit tricky. After all, with so many different brands, all of them claiming to be a good choice for you and your family, it's hard to decide what brand to pick.
SO, WHY SHOULD YOU BUY A MAZDA VEHICLE, WHEN THERE ARE SO MANY OTHER BRANDS OUT THERE FOR YOU TO CHOOSE FROM?
With sporty and luxurious designs you'll find both sophisticated and functional, Mazda offers vehicles that perform above your expectations and comfortable to drive.
When deciding if you want to buy a Mazda schedule a test drive at CardinaleWay Mazda In Las Vegas
You can easily compare Mazda to other brands including luxury brands, with good reason. It's not just appearance but the technology will peak the senses of the biggest of nerds, fuel economy the most frugal, Mazda vehicles give the most well-known cars a run for their money. Plus, you have the added benefit of not paying the same amount for a Mazda as you would for a luxury brand.
BEFORE YOU BUY A VEHICLE KNOW THIS ABOUT MAZDA
Mazda doesn't hold back when it comes to standard features, both with technology and safety features, as well as comfort and convenience.
Doesn't matter if you are shopping for a sportier vehicle, a family SUV, or a sedan for a night out, the Mazda brand a long list of vehicles that you will find that suits you.
There are many factors that come into play as to why you may want to buy a Mazda in Las Vegas or Henderson, the Mazda OEM is one whose goal is to not only meet but exceed all your expectations. Mazda is that automaker.
LEARN MORE ABOUT WHY TO BUY A MAZDA IN LAS VEGAS
There are many reasons to buy a Mazda specifically if you are looking for a good-looking, dependable and efficient Mazda vehicle from yu can visit CardinaleWay Mazda in Las Vegas.
We aren't saying that Mazda is the only good quality brand when it comes to potential vehicles, but these are just a few reasons as to why we enjoy driving a Mazda vehicle. We hope this has helped you in your endeavors to find a new car.
Interested in buy a Mazda vehicle be sure to check out at 6950 West Sahara Avenue, Las Vegas, NV 89117 If you have any questions or concerns please feel free to contact us at (702) 538-7011 we would love to help you find your new vehicle.